Advocates for Youth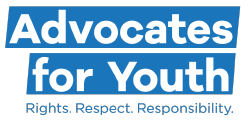 A youth advocacy organization wanted to create a culture that stressed integration, transparency, better connection between operational and strategic planning, youth involvement within the organization, and a set or core values that would guide how people would work together Although it had established an enviable reputation for championing efforts to help young people make informed and responsible decisions, its programs and offices were operating almost independently. How to bring them together into a unified and even more successful whole?
To create greater organizational synergy across departments, programs, planning, communication, and youth involvement would require greater emphasis on teamwork in meeting organizational challenges, which in turn meant more effective communication among colleagues and between departments.
We began by recognizing that the organization had already experienced success. It had, in times past, glimpsed the synergy it was seeking. In this organization change process, we used the Appreciative Inquiry approach to guide the coordinating committee in interviewing the rest of the staff. By generating curiosity and a sense of possibility, the interviews led to "provocative propositions" that described the organization at its best. We then worked with the committee and others to identify the practices that would support sustained excellence.
We put the practices through a test drive by designing a retreat in which the staff could try out the final practices and analyze their effectiveness while also accomplishing a needed organizational task.
RESULTS
At the end of the process, staff and leaders identified several outcomes and benefits including:
In-service issue briefings
Planning of future organizational and staff development trainings
Strategic issue teams
New telephone conference equipment
Code to work by
More interaction and communication between various departments
More focus on long-range planning
Closer linkage between operational and long-range planning
Better preparation and focus for staff and program strategy meetings
More focus on internal synergy and the greater organizational good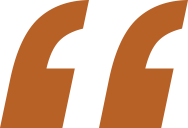 Using the very same "provocative propositions" you helped us develop as part of the appreciate inquiry process five years ago, we did an organizational assessment of how far we have come as an organization in realizing those best practices. We graded out pretty well and I was stunned by the "shelf life" of those categories and statements. They were as relevant and comprehensive now as they were then. I think that is a tribute to the long-term impact your work … had on [the organization] and on my own leadership of this organization.
Organizational culture is now at the center rather than the periphery of our consciousness. We see the connections between a healthy, creative, flexible culture and the program and policy outcomes of [our] work. The commitment we made to transparency and the sharing of information has been the mainstay of our survival during an adversarial economic and political climate. In addition, the integration of young people into our staff, board, and volunteer network has become our very niche in the field. Quite a list of accomplishments five years out from the work.
I am very proud of this progress and know that we would have never started this journey without your vision, direction, and spirit.
Again, just wanted you to know that the work lives on!"
— James Wagoner
President, Advocates for Youth