Testimonials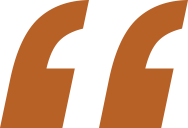 Over the course of a year, Heather supported the Fund for Global Human Rights as it worked on a number of long-term organizational change processes — re-thinking leadership structures and organizational design as well bringing the lenses of equity and inclusion to organizational culture and practice. She partnered with us in multiple ways — team coaching, individual coaching, working with staff committees — to help us grapple with how to bring the strong values that define the work we do in the world more intentionally into the way we organize ourselves and operate as a team within the organization. Heather listens deeply and communicates with a gentle matter-of-factness that makes even the most difficult discussions and decisions seem manageable. She nurtured growth and self-awareness among our leadership team as we navigated sharp pain points and stressful times and created participatory processes that surfaced dynamics and frustrations that needed to be addressed. She also understands the complexity of DEI work in an international organization where there are multiple national contexts that have different experiences themselves and in relation to each other. Heather has also engaged with our Board of Directors to examine how dominant culture functions as a barrier to inclusiveness and to begin the process of changing policies and practices that hamper the ability of board members from wide-ranging backgrounds to fully participate."
— Regan Ralph
Former President, The Fund for Global Human Rights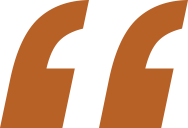 We reached out to Heather at a moment where there were fundamental and contentious questions about what our organization should be. The process she led, which brought together our staff, board, key leaders, and core partners to talk together with each other helped us untangle the things that made us stuck and identify and articulate new strategies for the organization. 5 years later our plan is still the core blueprint for who we are and what we do."
— Jacob Feinspan
Executive Director, Jews United for Justice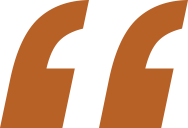 Using the very same 'provocative propositions' you helped us develop as part of the appreciate inquiry process five years ago, we did an organizational assessment of how far we have come as an organization in realizing those best practices. We graded out pretty well and I was stunned by the 'shelf life' of those categories and statements. They were as relevant and comprehensive now as they were then. I think that is a tribute to the long-term impact your work in '99 has had on Advocates and on my own leadership of this organization.
Organizational culture is now at the center rather than the periphery of our consciousness. We see the connections between a healthy, creative, flexible culture and the program and policy outcomes of Advocates' work. The commitment we made to transparency and the sharing of information has been the mainstay of our survival during an adversarial economic and political climate. In addition, the integration of young people into our staff, board, and volunteer network has become our very niche in the field. Quite a list of accomplishments five years out from the work.
I am very proud of this progress and know that we would have never started this journey without your vision, direction, and spirit.
Again, just wanted you to know that the work lives on!"
— James Wagoner
President, Advocates for Youth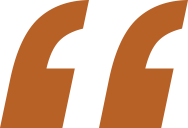 Potomac Conservancy was founded nearly 30 years ago to protect the lands and waters of the Potomac River and its tributaries and connect people to this national treasure. In 2019, the Conservancy received a grant to more intentionally interweave Diversity, Equity, Inclusion, and Justice (DEIJ) into our core mission work. After a lengthy and competitive search, we hired Berthoud Consulting, run by Heather Berthoud, to help us navigate this effort. We chose Heather because she brought impressive experience, an effective and open approach, and we felt her small, local team matched well with our small local organization.
Heather was set to begin work in March of 2020 but then Covid happened. Without missing a beat, Heather shifted to a new virtual model and we began our work. Heather guided us through already challenging topics in an increasingly challenging time. She did all of this with deft skill, empathy, and, when needed, firm guidance. In the end, we were left with a clear and actionable strategy to address this important work.
We have benefited so greatly from Heather's leadership that we asked her back to help us navigate staff conversations around organizational development and to work with our Board of Directors on similar DEIJ work our staff had done the year before.
Heather worked with our team during some of the most challenging and uncharted years any of us had faced. When our time with Heather had come to an end it felt as if we were saying goodbye to a part of our team. But we were also left in good position to keep learning and growing with the foundation's Berthoud Consulting had laid."
— Katie Blackman
Vice President of Programs and Operations, Potomac Conservancy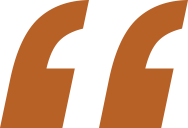 You helped me be comfortable being myself and engaging with our early career staff; I've definitely used those skills in becoming a stronger leader."
— Sue Popkin, Ph.D.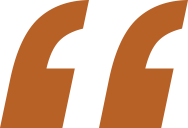 I had been searching for a supervisor for a while and had been struggling to find someone who offered the supervision space I was looking for: holding an OD and Gestalt orientation; deeply grounded in the principles and practice of equity and inclusion; working at different levels of the self, including somatically. An admittedly long list! A good friend and colleague of mine suggested I contact you and although we had not yet met, I felt a sense of warmth and connection through the writing you have done around equity, diversity, inclusion, and OD, which I have shared many times in different spaces. An initial meeting between us left me feeling energised, hopeful and looking forward to our first session.
You approached supervision with honesty, warmth, and deep presence. I felt a congruence that established feelings of trust and confidence that it was OK to bring all of me, my different parts, into the space. Supporting me to explore my 'here and now' experience and ability to work emergently with whatever arose, whilst continuing to hold shape, was very valuable to me. I appreciated your focus on my embodied, somatic experience as it unfolded. Your steady warmth and presence to inquiry deeply into these allowed me to express vulnerability and develop courage. Our supervision was deeply relational, and I felt a sense of connection and support in the wisdom you shared so generously of your own experience in our sessions, both somatically and intellectually. This was always in service of our context in this space as supervisor and supervisee.
My supervisory experience with you Heather has had a deep and lasting positive impact on how I approach my work as an OD practitioner and supervisor. I bring more of myself into spaces and encourage a sense of mutuality, deep connection, presence, and compassion. I am also braver and continue to shift into a space of taking care and away from being careful — from an individualistic to a more creative, curious, and collaborative way of being, with myself and others. I feel a greater sense of connection with my own resources and am more able to support others to connect with theirs, and one another's. I often connect with the notes and reflections I made during our time together and always come away with new insights and wisdom to share. Thank you, Heather, for your wholeheartness, wisdom and deep presence during each and every one of our sessions, a space where, leading by example, you supported me to be fully present and to grow in my own wisdom, courage and compassion — and to bring this to others as a contribution for good."
— Jess Taylor
Director, Equality Academy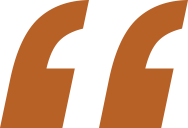 Heather and her team were professional, well organized, well informed, and sensitive to our organizational culture. They delivered an outstanding final product on time and on budget and were a trusted partner in this difficult journey. Heather's ability to actively listen and respect the opinions of all parties, but also efficiently get down to business to address the heart of the matter was essential to our success. She has made us stronger and more cohesive with a specific plan and roadmap for change. What more could I ask for?"
— Deputy Executive Director
Co-chair of Chapter-National Relations Task Force, Sierra Club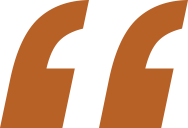 We initially contacted Heather to assist our organization in achieving its five-year strategic plan goals around diversity. What we quickly discovered is that Heather brings a profound understanding of the intrinsic correlation between internal organizational health, culture, and operations, and external programmatic outcomes. As a result, Heather has been instrumental in helping us to develop a Diversity Initiative that is as much about organizational development and program effectiveness as it is about individual learning, cultural competence, and inclusion."
— Jen Ray
Chief Operating Officer, NARAL Pro-Choice America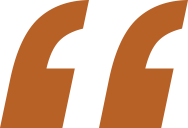 Heather has been an invaluable resource for Bread for the World as we have wrestled with organizational change. Over the last several years, she's worked with us on separate occasions to address various opportunities and challenges. She led our management team through a process of organizational assessment and transformation. She helped us deal with issues of diversity in the workplace. She provided one-on-one coaching for some of the managers to help them work through difficult issues. She designed and facilitated a consultation with a group of our organizational partners to develop a common policy agenda. We keep engaging her because each time we do, we become a better organization!
Heather's background and experience made it easy for her to understand the issues we were dealing with and ask the kinds of questions that helped us move forward. Her great facilitation skills and personal creativity encouraged our management team to talk with each other in new ways and envision fresh options for action. She combines a sense of humor and personal engagement with keen intellectual and conceptual clarity. She is focused and flexible, adept and adaptable. She doesn't come with cookie cutter packages of solutions. She comes with an open mind, a listening ear, and a willingness to engage, encourage and challenge."
— Rev. James L. McDonald
Vice President for Policy and Program, Bread for the World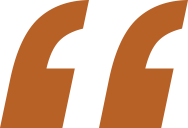 Heather's understanding of the dynamics between staff and board, common foibles of non-profits and best practices make her a valuable partner in developing organizational direction. We are a complex organization and have a number of challenging dynamics. Her approach was professional and non-judgmental, while also challenging us. We found the strategic assessment to be extremely valuable. We pay closer attention to the internal and external factors affecting our ability to achieve our mission. The impact has been incredible. We have clarity of purpose to our staff and board training and development efforts. Our membership and donor programs are in synch with our program efforts. Our staff structure is evolving to best fill the needs suggested by our strategic assessment. We are able to focus our program and our work plans more easily and less painfully. The process of narrowing our agenda and setting clearer priorities makes sense and has buy-in from both staff and board."
— Marie Zellar
Former State Director, Clean Water Action Alliance of MN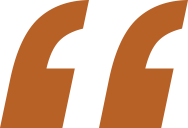 Heather was an invaluable resource. In a very short period of time, she absorbed much detail about our changing organization to enable her to successfully guide us through an introduction to results-based management. Her quiet wisdom kept us focused on our desired outcomes with steady discipline. With a welcoming grace and humor, Heather drew strong participation from our diverse, multinational group for productive discussions and practical exercises."
— Corey Oser
Interim Director of Global Program, Women for Women International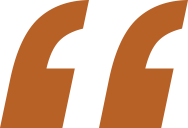 Heather is the first person I think of when I am asked to recommend an expert in the areas of strategic planning, organizational development, and leadership coaching. She helped the Interfaith Alliance navigate a critical time of transition. In guiding us through a strategic planning process, she helped the organization to become more focused and effective in mobilizing grassroots activists and raising public awareness around the tricky topic of religious freedom. By facilitating several staff retreats, she assisted us in clarifying roles and lines of authority and made a great contribution toward improving our interpersonal communications and office culture. As I have pursued my own studies in organizational behavior and group facilitation, I have frequently turned to her as a mentor and role model."
— Suzie Armstrong
Senior Director of Development, Save Darfur Coalition
Former Vice President, The Interfaith Alliance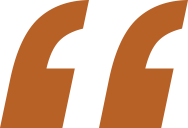 Most of what I know about training and facilitation, I learned from Heather. Her relaxed style, candor and good humor make any meeting productive and fun. I've asked her to help me train trainers, craft strategic plans, and lead sessions on change management — all in widely divergent contexts with widely diverse audiences — and she's done so with aplomb every time. When I needed big thinking about how to implement big ideas with small resources, Heather got it — and she helped craft a workable approach that met our challenge and put the organization on the road to success."
— Holly Minch
SPIN Project, Spitfire Strategies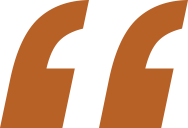 I had the wonderful opportunity of working with Heather through an intensive, three-day training the Gestalt International Study Center. Heather is very focused, and serious, but has the ability to bring a lot of clarity and excitement to what otherwise could be a very long, arduous process. When I came back from this training, not only did I notice changes that I made in my own dealings with my Board, but my Board President remarked as well, and noted it on my evaluation.
I was so happy with Heather, and her positive influence, that I convinced my Conference Committee to hire her again, for our Leadership Institute. This was a large audience, and I was thrilled and pleased at Heather's ability to handle such a large crowd with the same level of enthusiasm, professionalism, and clarity that she had with the small group."
— Debra A. Riggs
Executive Director, NASWVA