AFSCME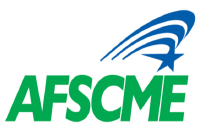 One of the largest unions in the country, recognized that its size and political impact needed to expand to achieve success on issues of concern to its members, such as health care. Its political program called for all parts of the union to expand organizing, focus on politics, and build the skills and organizations for sustained success. A key feature of the union's change program was ongoing leadership development for leadership teams from state affiliates.
After listening to leaders from across the union, we identified the short-term and long-term goals of the program. By comparing those goals to existing practices, we identified areas of focus, options for structuring an ongoing program, and specific curriculum topics. Working as part of a team, we designed and facilitated the sessions, developed supporting material, and provided ongoing consultation to session participants.
RESULTS
Participants reported being re-energized in their work with comments such as "It recharged my batteries. I was re-energized with purpose." and "I felt inspired, it helped pump me up." They (re)established the value and habit of reflection beyond the habit of day to day reactivity. Critically, they developed increased respect for their own leadership teams and those from other affiliates, which then allowed them to "steal" programmatic ideas from each other to implement back home.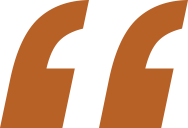 Heather Berthoud is designing and delivering an innovative and experimental education program for [our] leaders…. The "Academy" brings together union leadership teams, including current and emerging leaders and staff, for three retreats over the course of a year. In each retreat, leaders reflect on their personal capabilities, the performance of their team, and on their organization's capacity. Between retreats, there is ongoing exchange, mentoring and field work. Heather has been part of three-member team of instructors that has collaborated to design the program using participatory action research.
This work is of critical importance to our union…. For two years, she led us through a multi-stage and complex process that has resulted in a program that receives rave reviews from our most senior and hard-to-please leadership. Heather's role on the instructor team is vital. She brings deep knowledge of how organizations function, exceptional design skills, and a sophisticated understanding of group dynamics.
In other words, Heather is a talented educator and a skilled organization development practitioner, which is why she is such a valuable partner in this project.
We continue to learn from Heather – about ourselves, about our organization, and about how to increase the quality of our work. That's why we keep asking her to do more for us!"
— Elissa McBride
Former Education Director, AFSCME