Fund for Global Human Rights
Fund for Global Human Rights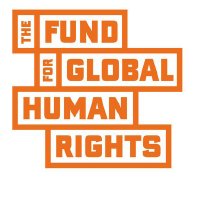 An organization with offices around the world wanted to shift its structure and culture from a US organization with satellite offices to a truly global organization. The change had to account for diversity, equity, and inclusion (DEI) within the organization as a whole and within specific country contexts. It also had to reimagine leadership roles and practices.
Following conversations with sponsors and champions, separate workgroups were chartered to develop analysis and recommendations for each of three work streams — organization design, DEI, and leadership — with cross-group implications and coordination. Each workgroup, except the leadership team, was a diagonal slice of the organization.
All workgroups included people from at least two continents thereby making everyone virtual, which helped move towards a global organization with power distributed across geography.
We shifted meeting protocols to include explicit interest in colleagues, their diversity, and appreciation for both. A workshop early in the process heightened leadership awareness of their behaviors and practices. We helped them see, and say to each other, how they contribute to their own dynamics. Through discussion and observation, they began practices that share burden across all groups.
Workgroups collected staff's perceived needs and implicit vision for DEI and working globally. Workgroup members then used what they gleaned as the basis for deeper inquiry and proposal generation.
RESULTS
Personnel overlap on workgroups spurred cross-communication, exploration, and experimentation that challenged their implicit quick-fix assumptions. OD and DEI groups identified dynamics of (unintentional) bias related especially, but not exclusively, to race. The leadership group moved from individual member responsibility for line functions to collective responsibility for the enterprise. They were informed by, though did not privilege, their departments. Their momentum and attitudes shifted. Each workgroup began to see itself as contributing to the status quo they wanted to change. They took responsibility for work and process and investigated both in relationship to their goals. Each group took initiative, communicated, and coordinated with the others, and created timelines for task and process checks. They embedded attention to all three streams into ongoing practice.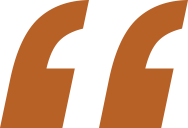 Over the course of a year, Heather supported the Fund for Global Human Rights as it worked on a number of long-term organizational change processes — re-thinking leadership structures and organizational design as well bringing the lenses of equity and inclusion to organizational culture and practice. She partnered with us in multiple ways — team coaching, individual coaching, working with staff committees — to help us grapple with how to bring the strong values that define the work we do in the world more intentionally into the way we organize ourselves and operate as a team within the organization. Heather listens deeply and communicates with a gentle matter-of-factness that makes even the most difficult discussions and decisions seem manageable. She nurtured growth and self-awareness among our leadership team as we navigated sharp pain points and stressful times and created participatory processes that surfaced dynamics and frustrations that needed to be addressed. She also understands the complexity of DEI work in an international organization where there are multiple national contexts that have different experiences themselves and in relation to each other. Heather has also engaged with our Board of Directors to examine how dominant culture functions as a barrier to inclusiveness and to begin the process of changing policies and practices that hamper the ability of board members from wide-ranging backgrounds to fully participate."
— Regan Ralph
Former President, The Fund for Global Human Rights