Organization Development – Diversity, Equity & Inclusion (DEI)
Organization Development Services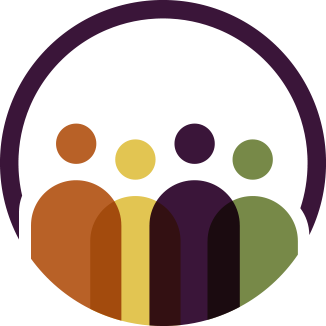 Life in the 21st century organization is a multi-cultural mix. Differences of race, ethnicity, gender, sexual orientation, religion, physical ability, and more are ever present. The task today is to build organizations that are inclusive of and responsive to difference. Justice and effectiveness go together. Organizations must recruit and retain staff, provide relevant programs, services and products, and build internal cultures that include people from different backgrounds. Individuals need the skills and awareness to create and sustain the belonging of an inclusive organization.
BERTHOUD CONSULTING APPROACH IN ACTION
The Diversity Diamond© model provides a comprehensive framework for supporting inclusion. We are thoughtful, respectful, curious, and, above all, share joy in diversity work. Most significantly, we assume that inclusion and cultural competence is an ongoing process of learning rather than something people can do "right" and be done–so we foster an appreciation of discovery throughout the work.
Articulate the case for inclusion, that is, identify what will be gained by building a more inclusive organization, and what will be missed if not created. Clarify the motivations for taking action.
Discover how the facets of diversity are and can be enacted. Identify options for action that build on the strengths of the organization.
Build the cultural competence of individuals and groups within the organization through applied learning whether through project implementation, workshops, or revised internal practices, as needed.
Assess results through regular reflection and adjustment. Develop records and reference materials for the organization's continued use.
RESULTS
Rather than experience DEI work as "off to the side," organizations appreciate its centrality to their success. They develop the skills, procedures, and programs to continually renew their commitment and effectiveness.