Leadership Development – Individual Coaching
Leadership Development Services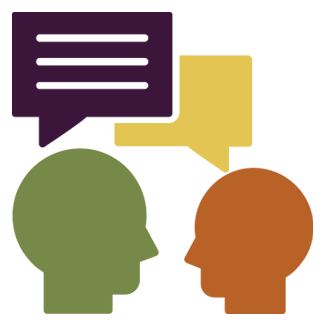 Leaders today move faster than ever. They must communicate a compelling vision and the path to realize it, build the relationships that will facilitate its achievement, and produce results by directing and inspiring the work of others. The opportunity for supported reflection is frequently seen as a luxury but is, in fact, a discipline and investment in effectiveness. Especially because leaders can be both isolated and immersed in their organizations, an outsider's perspective can help reframe challenges and open new avenues of inquiry. Leaders need a trusted counselor who can support, challenge, encourage, and just listen, so they can develop their own wisdom and effectiveness.
BERTHOUD CONSULTING APPROACH IN ACTION
Years of experience in multiple fields of individual development including athletic, academic, and organizational provide Berthoud Consulting LLC with a unique blend of deep listening, respect for the individual, and results orientation. Together we:
Identify your goals and needs and those of the organization. Determine our measures of success.
Determine your strengths, talents, preferences. This stage can include inventories/assessments  andfeedback from others in a method and format we determine jointly.
Establish and implement the schedule and method for coaching, including on-site observation and feedback, regular remote or in-person meetings.
Determine appropriate actions, new behaviors and approaches for the leader to adopt. Provide support through feedback, supported reflection, and assessment.
Determine the factors that contributed to success and the habits that the leader will continue.
RESULTS
Coaching results:
Renewed energy, focus, awareness of own resources
More capacity, clarity, and competence as a manager and leader
Re-engage with languishing projects 
Greater comfort with self, ability to match actions with needs and circumstances
Reconnect to joy